Do to the inactivity of my friends, and the loss of my best friend Winnie, I haven't written in over a year!
I decided to take charge, I decided to be happy... so I went the the Pet Society forum and made a small and simple post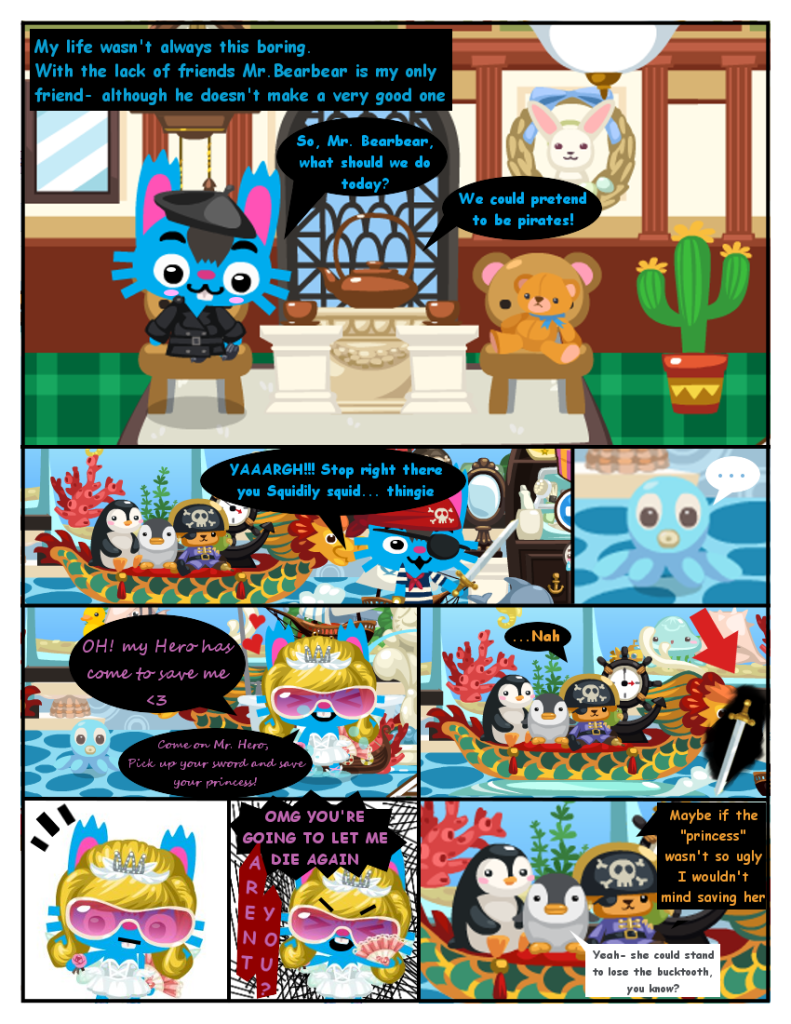 I than described how I needed better friends than just Mr. Bearbear... and ever since than Ive been making friends left and right!
alot of them are really great people, and its made me realize why I was so addicted to the pet society forum a year ago.
I have made several great friends worth mentioning. The first of which is the lovely (but taken) vamp boy! I sometimes call him vampy:
It was me that actually contacted him. My owner thought he was an adorable pet and would make a great friend for me. a few days after adding him he gift bombed me and gave me some really cool items!
This is me being giftbombed
and than this is me holding one of the awesome presents he got me!
Vamp boy was so sweet, and I even ended up finding out that hes a crossdresser too! So slowly I found myself falling for him, and I even became one of his fan members in his "Vampy is so hot" fan club!
Shortly after joining the fan club I ended up getting a cute visitor named Kibbles at my house. He came over explaining that he was Vamp boys fiancé (oh no, right?), and that he wanted to be friends with me. My heart quickly dropped at the mention of fiancé and from that point on I gave up all hopes of anything more than friendship. Well its okay, I do have a girlfriend after all, and like 50 crushes (go me)
Both Kibbles and Vamp boy invited me out to go party- so I did just that with them! It was really fun. They have to be two of the greatest friends I accidently made.
Aside from Kibbles and Vamp boy there is one new awesome friend I forgot to mention- her name is Poppy Boo!
She is adorable! and her favorite toy is the oriental tiger too! I had to gift her one because we have things in common and she was nice :)
She ended up getting a makeover (but shes still cute) and we even went out for icecream shortly after her makeover! Ill tell you some more about her some other time
PS:
Kibbles has a blog of his own!
Its thanks to him that Im trying to get my blog up and running again. Please view his blog
-Sincerely Trevor